The Micromill team is a group of dedicated, enthusiastic and skilful workers committed to serving their customers with nothing less than the best.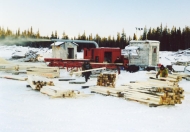 Based in the small British Columbia town of Summerland Micromill is serving customers throughout the world. The innovative concepts of Micromill's products find applications on plantations in Australia as well as in the
remote forests of Siberia. Experience gained in such varied installations greatly benefit the continuous product development.




Supporting customers over long distances has helped to refine Micromill's training and service programs into relevant and practical tools enabling operators to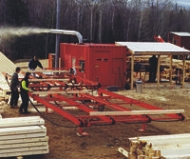 maintain their systems through the challenges of every day production.